Church construction contractor Warrenton VA | #DCGContractor had a wonderful day Sunday at the ground breaking ceremony for Triumph Baptist Church. Furthermore we are excited to be apart of this project.

Progress Shots from Warrenton Baptist Church's Home Place Project!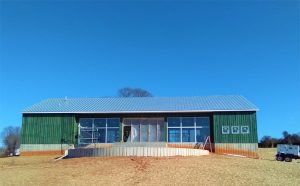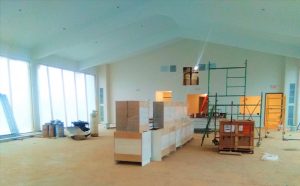 ---
Ground break ceremony photos.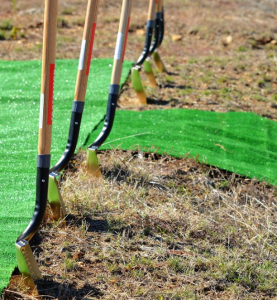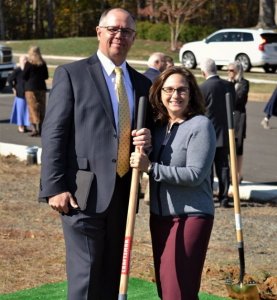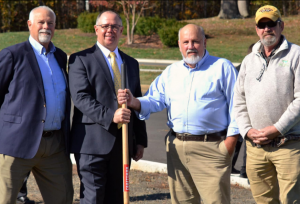 Church Construction Budget Control
When it comes to budget, scope and scheduling restraints, your congregation may think your church construction plan is unattainable. However assisting ministries to advance their calling is DCG's true passion. Specifically we translate your congregational vision to create an inspiring place of worship for your community. In like fashion our church construction experience spans from the traditional sanctuary to the modern worship center.
Church and Ministry Construction
Since 2005, DCG has completed a wide variety of ministry projects. For example, state-of-the-art auditoriums, historic renovations, youth facilities, sanctuary expansions and special amenities. Therefore we are able to discern your church's worship needs and future growth for years to come.
Evangelical Churches and Traditional Chapel Construction
From evangelical churches to traditional chapels, DCG's experience encompasses nearly all denominations and theology. But it is not the size of the project that determines value. We work with integrity, transparency and ultimate respect.
We Celebrate Your Church Construction, as You Celebrate Your Faith.
DCG's church construction experience reflects a diverse religious landscape found in Virginia, Maryland, Washington, DC, West Virginia and the surrounding states.
Equally as diverse are the types of features and projects:
Architectural Windows
Bell Tower
Block Masonry
Church Offices
Classrooms
Coffee Shops
Flexible and Theater-Style Seating
Gymnasiums
High Resolution Projection Screen
Historic Renovations
From concept to completion we offer building solutions that are accessible for work, play and worship.
At DCG, we understand the importance of trustworthy, reliable relationships in the faith community, because they're just as important to us. To see how DCG can breathe new life into church construction, reach out to us today.  For more information about DCG Church Construction Company Virginia call us at 540-428-3612 or contact here.