Dominion Construction Group is a Class A General Contractor. We have been working in Virginia and the surrounding areas since our company was founded in 2005.  Our end-to-end general contractor solutions allows us specifically to provide clients with experience-backed estimates on time, dollars, and commitment. Above all, we take pride in all of our projects. For this purpose, we would like to showcase some of our Virginia construction projects. When it comes to commercial construction companies Virginia,  DCG is well known and has an outstanding reputation in the industry.
Our Projects Include
Retail buildings
Light industrial buildings
Renovations / Tenant Fit-Outs
Religious Facilities
Clubhouses
Office Buildings
Restaurants
Hotels
Schools
Pre-engineered metal buildings
Some of our Virginia projects
Barking Rose Brewing Company located in Warrenton Virginia
A new 4,000 SF Pre-engineered Metal Building to house a new brewery. In detail the project will include new restrooms, brewing operations, and a tap room. In addition, all associated site work including septic field, clearing, and parking lot.  The building is clad with Nucor's paneling, including a porch for outdoor dining.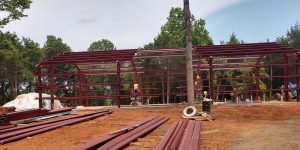 ---
Virginia Tech's Transportation Institute in Blacksburg Virginia
DCG has thus been working in Blacksburg, VA on a new metal building project for Virginia Tech's Transportation Institute. We were selected to provide and install the pre-engineered metal building system!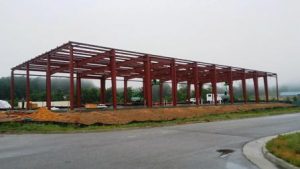 ---
Crooked Run Brewing in Sterling Virginia
The project consisted of a build-out of an existing building to allow for the production of craft beer in particular. The new brewery is broken into two areas; a tasting room with a bar and an operations area consisting of offices, storage, cold storage, brewing area, yeast lab, grain room and loading dock accordingly.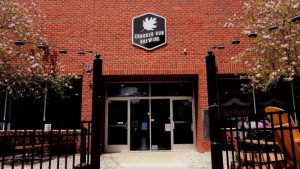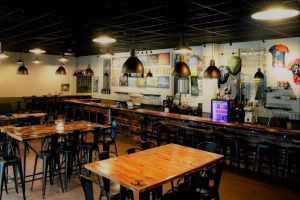 ---
We are proud to be a leading construction company in Virginia and the surrounding area. We're ready to help you create a space that specifically fits the needs of your organization or company with dedication, skill, and timeliness. For more information about Commercial Construction Companies Virginia and DCG projects information call 540-428-3612.